Born out of a passion for the sport of swimming and enabling people to do so more successfully, Sean Ryan founded Making Waves USA in August 2015. Since then, our company has managed to break into an established industry, pledging to challenge the status quo on customer service and shake up the old, inefficient ways business has been done.
It all started with a storefront in Royal Oak, MI. With our vibrant blue and orange colors, inviting displays, and friendly staff, our customers began to experience our shared vision. Shopping for swimwear, gear, and apparel was a lot more fun in our polished setting! However, we could not get our name out from the comforts of our retail space. We had to go on the road. Since our inception, Making Waves USA staff members have carried our brand to team fittings and swim meets of all varieties across the country.
The Holland Expansion

On May 2nd, 2016, we opened our second store in picturesque Holland, MI. Ranked among the 2015 USA Swimming's Top Swim Cities in the country, Holland's ideal west side location allowed Making Waves USA to strengthen its presence in the state of Michigan.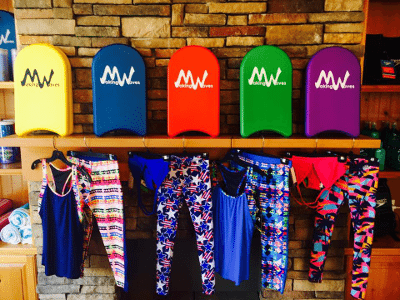 Entering the store, customers will notice the remarkably relaxed atmosphere, an extension of the feel of the downtown area. The natural light complements the wooden display tables featuring this Summer's newest collection of suits. The stone fireplace, adorned with colorful product, makes you feel right at home in case you wanted to take rest on a neighboring couch. Whether you're looking to get fitted for a tech suit or pick up some sunblock for a day at the beach, our staff members are knowledgeable and prepared to help!
Being a part of downtown Holland has been a very enjoyable experience for us. In particular, the Tulip Time Festival, which celebrates the Dutch heritage, is a captivating display of millions of tulips all over the city. With just a fifteen minute drive from Holland State Park on Lake Michigan or a mere walking distance from Lake Macatawa, we aim to provide for those who love the water like we do. If you're in the area, come on over and visit us! Our Holland location address and hours can be viewed here.
The Columbus Acquisition and Beyond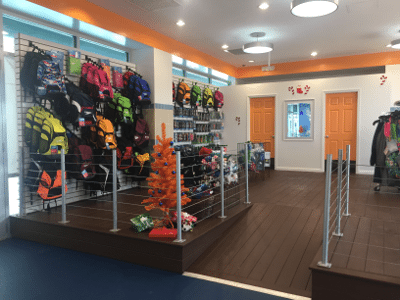 The new year brought in a third location for Making Waves USA, this time in the greater Columbus area. We set up shop in the beautiful Aquatic Adventures building located in Hilliard, OH. We wanted a central location in Ohio in order to serve more of the swim community. Just beyond our doors are the lap pool and dive tank, where swim teams and patrons alike come to swim and scuba dive. From in-store sales to team fittings, we've utilized our attractive space here from the beginning. Our Columbus location address and hours can be viewed here.
In under two years, Making Waves USA moved quickly to expand in reach, boasting three locations in two different states. Within the past few months, we've established an in-house management team in California that currently serves the largest USA Swimming club in the state, among others. With our work ethic and youthful enthusiasm, we believe that Making Waves USA is in the process of evolving from a budding star to a major player in the industry.
Comments are closed